Printing Service Salt Lake City
Your One Stop Shop for Printing in Salt Lake City
Printing  Service
Printing Service Salt Lake City. Salt Lake Mailing and Printing has been offering printing in the Salt Lake City Area since 1983. We have the experience, personnel, equipment, and technology to ensure your printing project meets the highest standard of excellence. From envelope printing to direct mail marketing and bindery, we are a one stop shop for any sized printing project. When you work with Salt Lake Mailing and Printing, you can rest easy knowing our expert staff is handling your print project.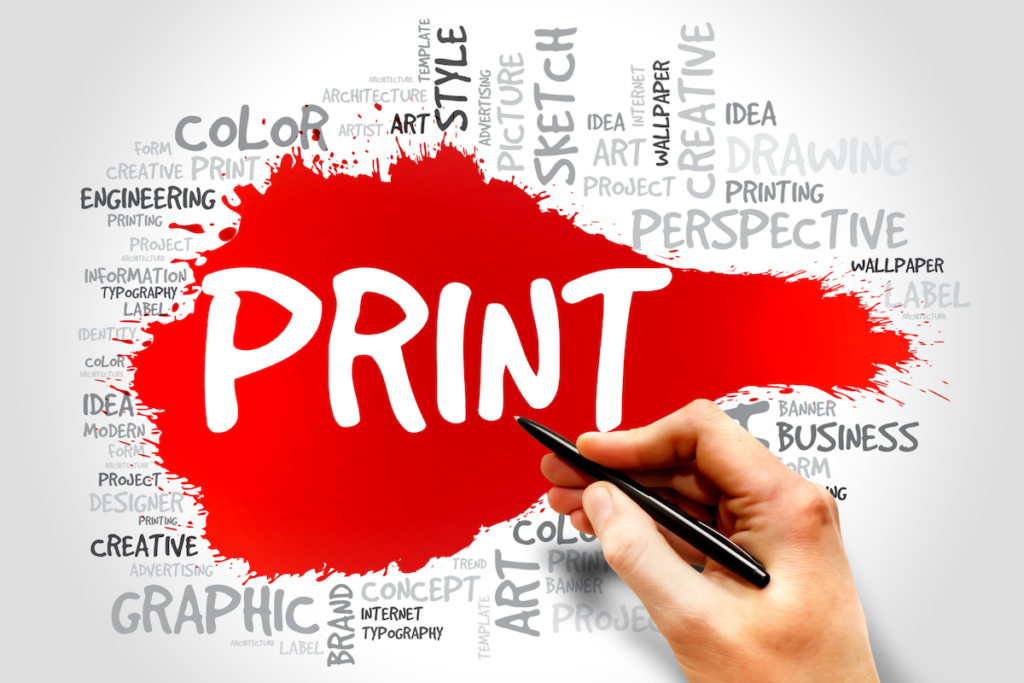 Postcard Printing
Postcard Printing Salt Lake City. Postcard printing is one of our specialties. We offer postcards in many different shapes and sizes as well as colors and paper options. Our team of experts can assist you in designing postcards for printing and will help ensure your postcards are crisp and beautiful when they come off of the presses. From Direct Mail marketing postcards to holiday postcards, we have the experience and equipment to ensure your postcard printing meets the highest standard of quality and excellence. 
Envelope Printing
Envelope Printing Salt Lake City. Our printing service includes printing custom envelopes. Get your business noticed with envelope printing! Whether you're writing a letter to a customer, sending out invoices or marketing materials, envelopes are the perfect way to present information in a professional package. Professional envelope printing is the cost-effective way to make sure your messages stand out from the competition. With the right envelope printer and some imagination, you can create envelopes that express who you are, reinforces your brand and sends a powerful message in an instant.  Talk to us today about Envelope Printing in Salt Lake City.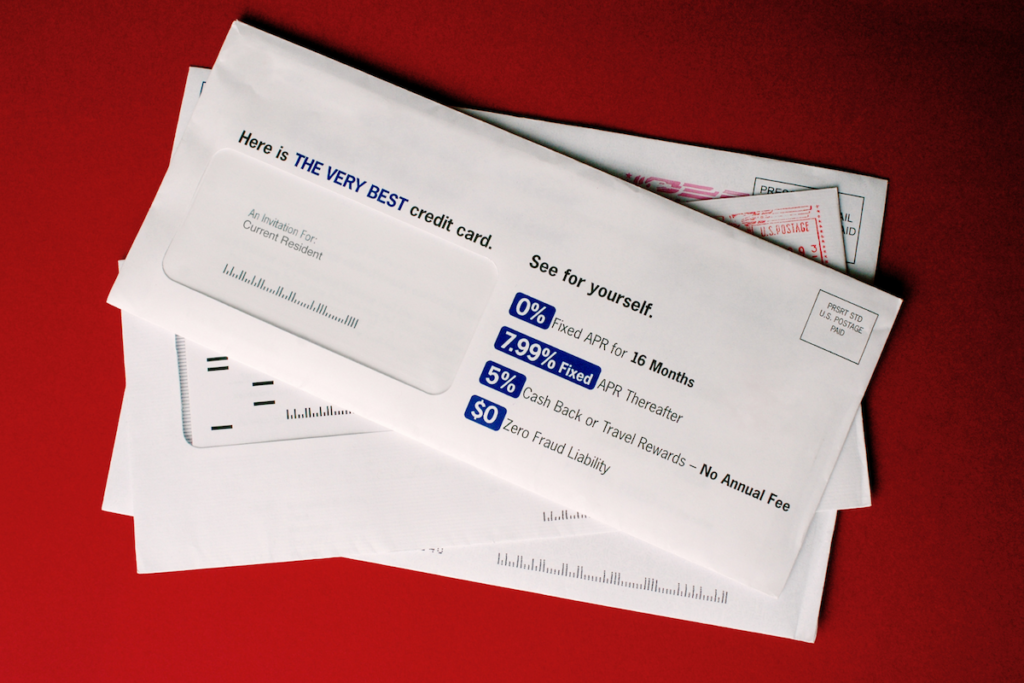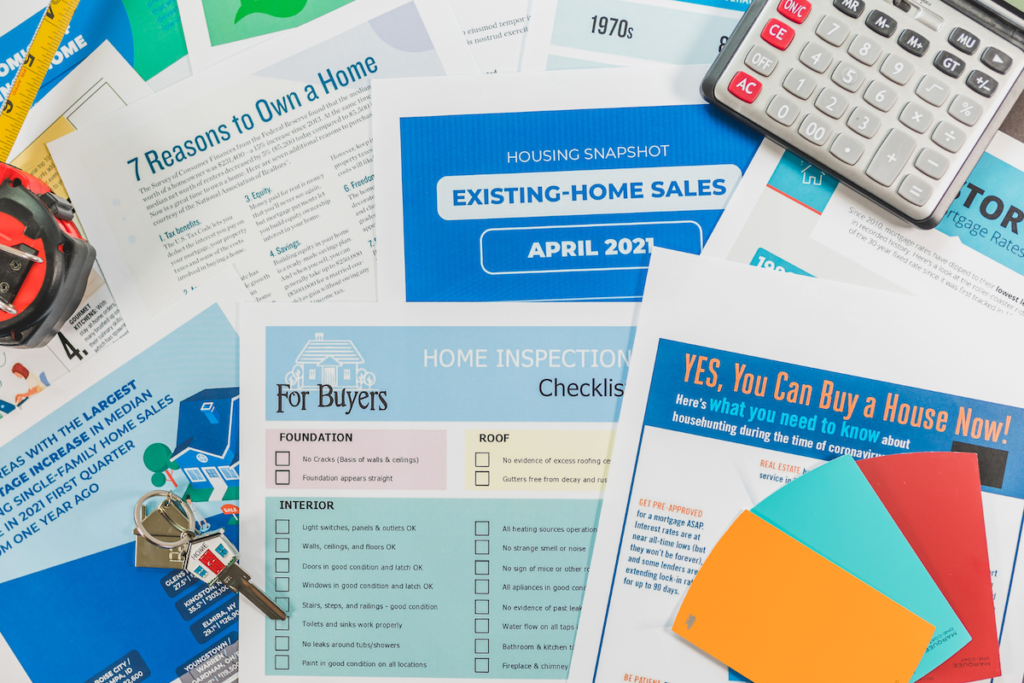 Flyers for Print
Flyer for Printing – Make your mark with flyer printing! Get your message out to the world in a creative, eye-catching way. Professional flyer printing is the perfect solution for businesses of all sizes who need to make an impact and stand out from the competition. With vibrant colors, custom shapes and textured finishes, you can create eye-catching flyers that will grab attention. Don't settle for boring flyers – unleash your creativity and make a statement with flyer printing today from Salt Lake Mailing and Printing! 
Brochure Printing
Brochures are a great way to spread the word about your business! With our world-class printing services, you can rest assured that our team of experts will get the job done right. We offer superior quality prints and attentive customer service. Whether you need just a small batch of 1000 brochures printed or a high-volume order of 10,000, we've got you covered. Get in touch with us today and discover why so many businesses trust us for their brochure printing projects.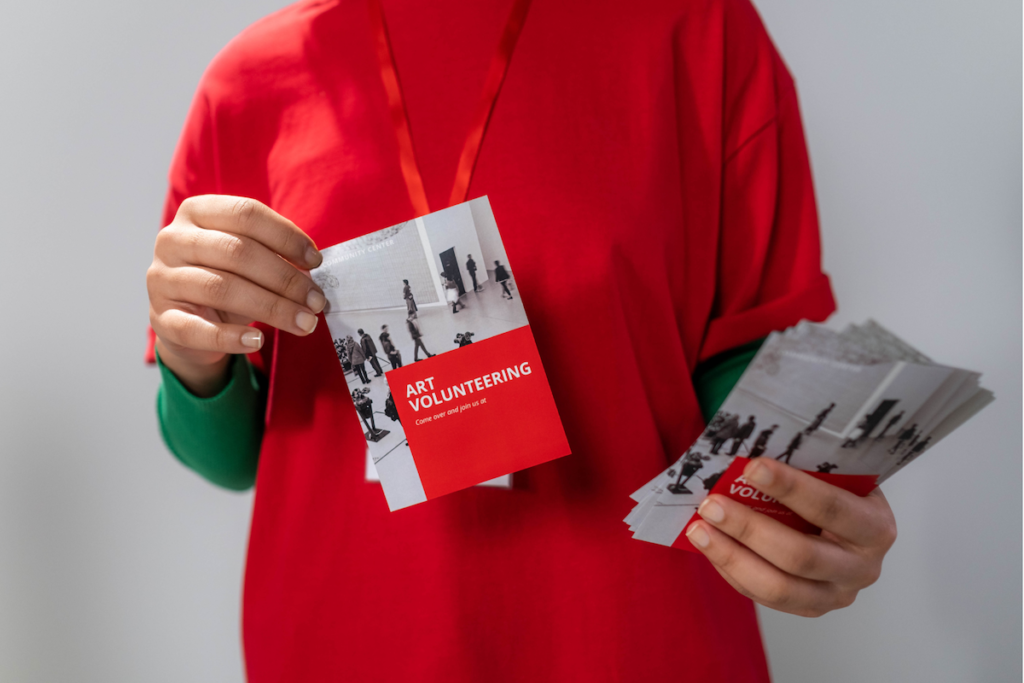 Presentation Folders 
Presentation folders Salt Lake City. Stand out from the crowd with Custom presentation folders. Presentation folders are an incredibly versatile marketing tool. Not only do they provide a professional presentation of your company's documents, but they also create an overall positive impression of your brand. Our presentation folders are printed with high quality materials and can be customized to fit your brand, your presentation, and your organizational methodology. When you work with Salt Lake Mailing and Printing, you can rest easy knowing your presentation folders will be of the highest quality, projecting a professional image and securing trust in your brand.
Book Printing  
Book Printing Salt Lake City. Are you looking for someone to print your book in Salt Lake City? Salt Lake Mailing and printing has you covered. We can print and bind hard and soft cover books. We can print and produce coil bound manuals and presentations. Want to print a book of your family history? We can do that! Whether you need five books printed and bound or five hundred, Salt Lake Mailing and Printing is your one stop shop for book printing and book binding in Salt Lake City and the entire state of Utah.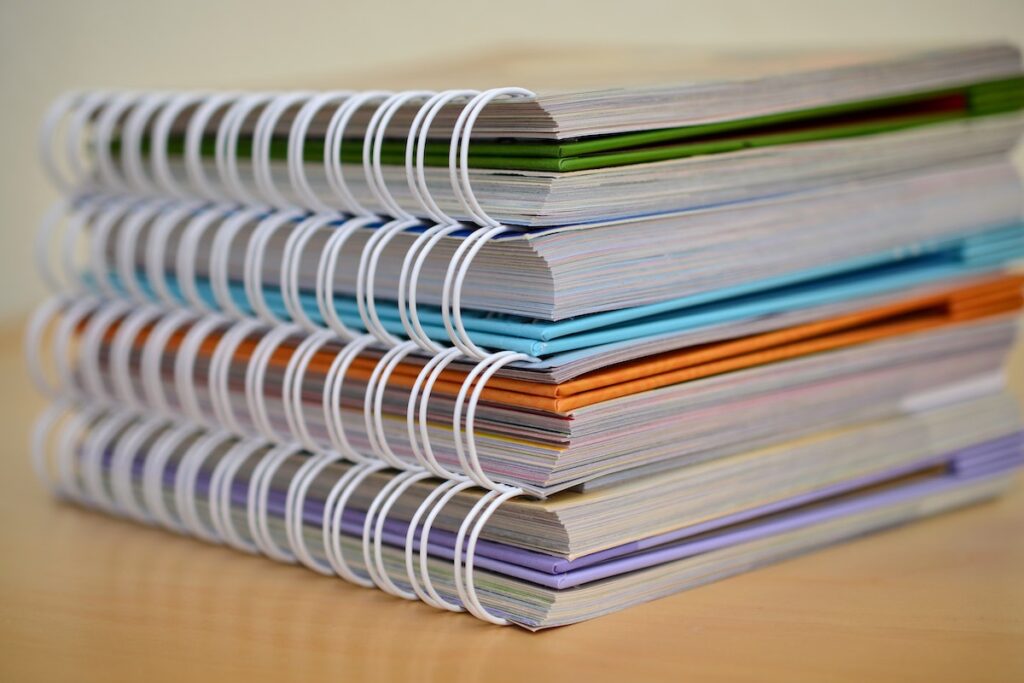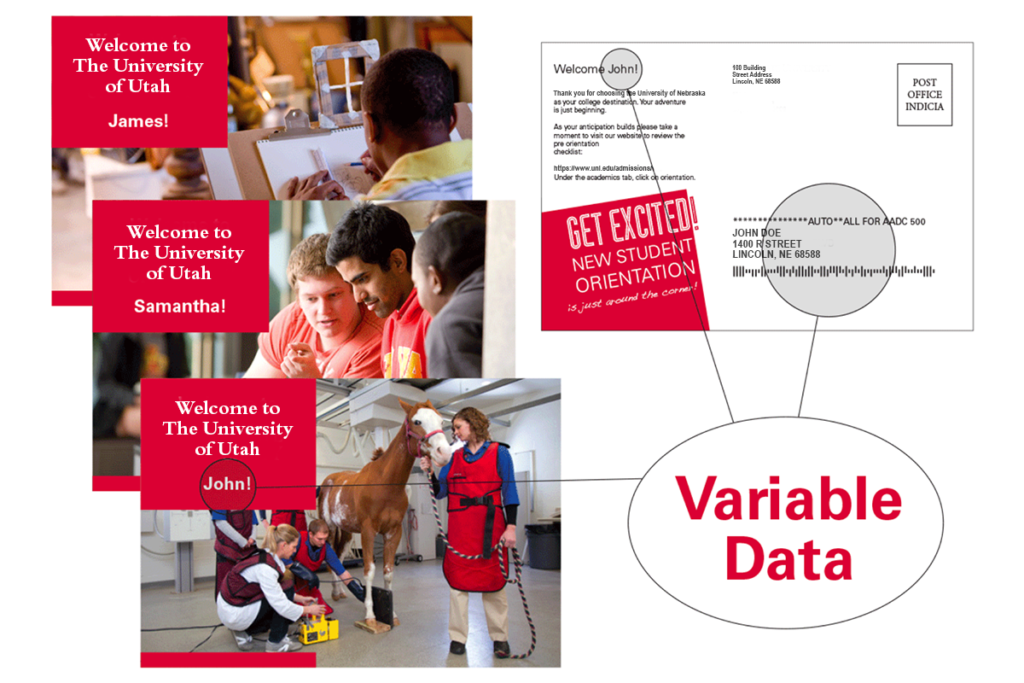 Variable Data Printing 
Variable Data Printing – Most direct mailers you receive have the same message printed on them for every recipient. They are not personalized for each individual person who is receiving them. But variable data printing technology allows you to customize every direct mail piece you print to the individual receiving it. Variable data printing can be used for something as simple as personalized greetings to something as specialized as offering special promotions or deals to certain customers. The more customized your communication is, the greater connection your customers will have with your company and the more likely they are to respond. 
Excellent to work with and willing to go the extra mile to make sure your print is perfect. They have a lot great advice to save you money while still getting the look you want to achieve as well as great tips and printing techniques to make sure your piece stands out among the rest. I've enjoyed working with such a knowledgeable and personable crew over at Salt Lake Mailing…
I've had the opportunity to work with SLM&P. They have a lot of great people working there. Bert has been incredibly helpful and pivotal to really helped me do some great work. They have helped me to not only get my work printed correctly but are also great at giving advice and suggestions that have helped me to create better work. With suggestions of different printing techniques, materials, and methods. They seem to have my best interests in mind when I approach them, even if the suggestion doesn't benefit them. They have some very professional and talented pressmen that make my work shine. I recommended them often
Experience
Founded in 1983
Best Equipment
State of the Art
One Stop Mailing
We Have it All
Knowledge Base
Your Mail Expert