BENEFITS OF DIRECT MAIL MARKETING
Benefits of Direct Mail Marketing Salt Lake City
Grow Your Business or Non-Profit with Direct Mail Marketing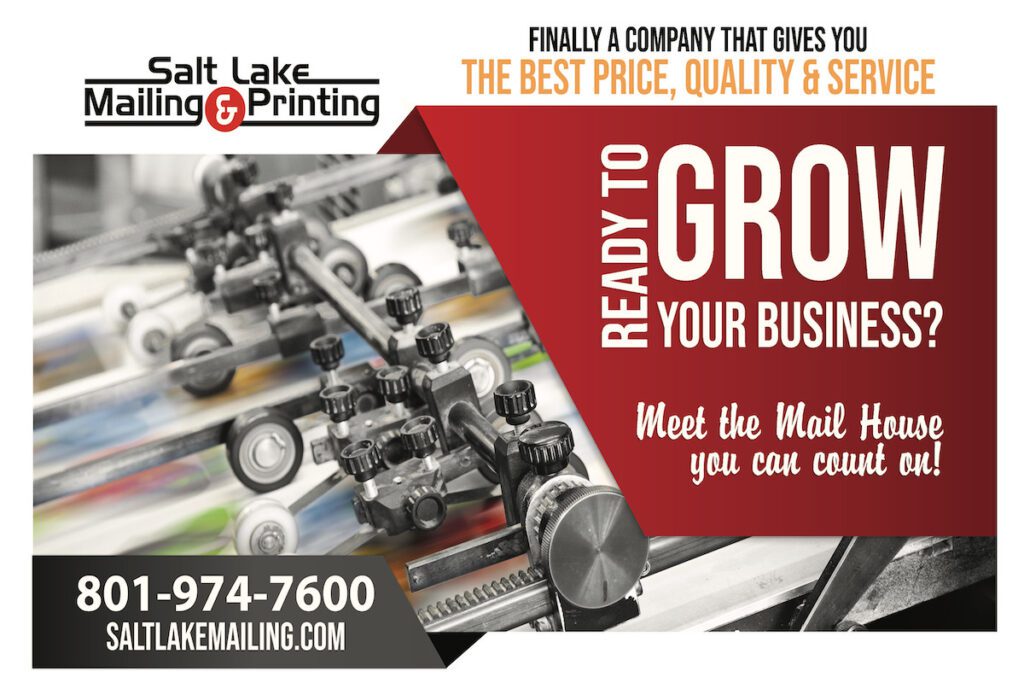 Benefits Direct Mail Marketing Salt Lake City Utah 
With direct mail you can target the right people, with the right message, at the right time.  
Direct mail marketing can be an extremely effective direct marketing strategy if you choose your recipient strategically, purchase a detailed mailing list, and craft a message that captures your recipient's attention and encourages them to take action.  
There are lots of mailing services that can print direct mail post cards or letters, buy a mailing list, and get your campaign in the mail for you. But when it comes to developing a carefully crafted, strategic direct mail campaign that produces results, the number of direct mail companies who can accomplish that for you declines significantly.  
Salt Lake Mailing and Printing has been helping businesses craft direct marketing messages and place them strategically in the hands of their ideal customer for over thirty years and we can help you too.  
Is Direct Mail Marketing Still Relevant in 2023?  
Yes, it is. In fact, you might be surprised to know that some of the largest tech companies in the world like Google and Meta (Facebook Parent Company) use direct mail to market their services and reach new and existing audiences.  
Millennials like mail too – According to a survey conducted by InfoTrends:  
"Over 65% of Millennials had made a purchase in the past three months that had been influenced by a catalog. Even more interesting was the fact that over 47% of Millennials were driven to a retail store to make their ultimate purchase." 
Source: https://info.relyco.com/hubfs/InfoTrends_Research/InfoTrends-Millennials.pdf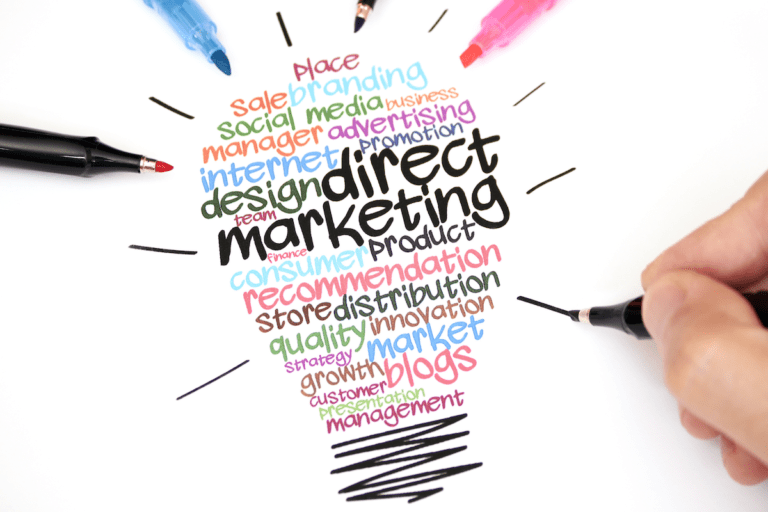 In fact, 2023 may be one of the BEST TIMES to add direct mail marketing to your marketing strategy. Why? You may also have noticed there is less direct mail in your mailbox than ten years ago. With less physical mail in mailboxes, there is less competition, making it easier for your message to get noticed by the intended recipient.  
Contrast that with the never-ending barrage of digital ads people see every day in their email in-box, on their favorite websites, pay per click ads, ads on social media, and now in their text messages. It is more difficult than ever to stand out in the crowd of digital messages people receive every minute of the day, and response rates to digital media are declining quickly because of it.  
Direct Mail Marketing Statistics Showing the Benefits Direct Mail Marketing: 
A 2021 study by the Direct Marketing Association states that 73% of consumers say they prefer direct mail for brand communication because it's more tangible than digital ads. 

 

About

60% of direct mail recipients

saying that the mail they receive is "usually interesting" according to a study by U.S.P.S.

 

According to DMA 39% of customers tried a brand for the first time as the result of direct mail marketing they received 

 
People still check their mail. About 75% of people still check their mail every day.

 

Direct mail response rates have been as high as 9%, which is significantly higher than digital marketing methods like email, social media, or Pay Per Click ads. 

 

Direct mail has the highest ROI of any marketing channel at 29%. 

 

Studies have shown that customers are more likely to remember a product they've seen in direct mail compared to digital advertisements.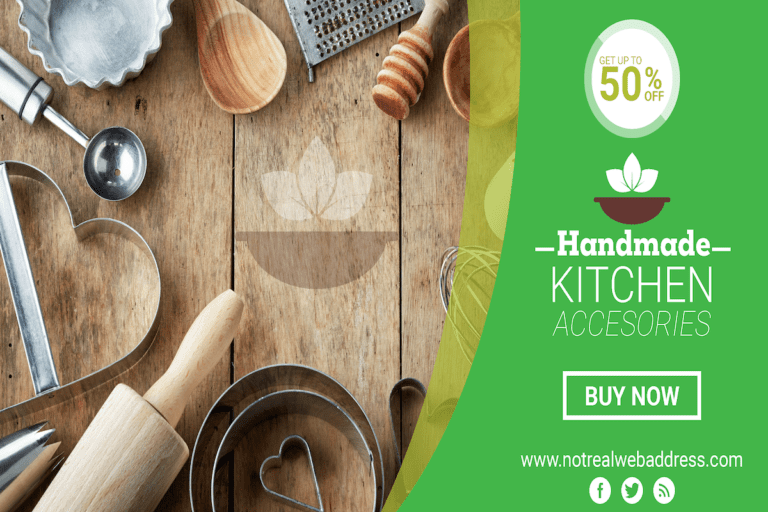 How to Make Direct Mail Work For you in 2023 
Be Strategic Choosing Your Target Audience 
Don't just buy a mailing list and start mailing people. We are all overwhelmed by marketing messages. You may only have one shot at getting a recipient's attention, so don't blow it. You need to identify who your target audience is, where they live, what their interests are, what their age range is, where they shop, where they hang out, what they spend their money on, and how to engage them.  
Once you know all of that, you can begin thinking about mail lists and messaging.  
Be Creative and Entertaining  
Millennials want brands to entertain them and get their creativity flowing. They want to be shown something new, fresh, and creative. You can't reach them by getting "in their face" with YOUR unique selling proposition, features and benefits, and trying to get them to understand why you matter. They aren't interested in you unless you are relevant to them.  
It isn't enough to stand out in the crowd – if you are going stand out, you must do so in a way that resonates, inspires, and entertains.  
Make your direct mail marketing creative, entertaining, and memorable. At Salt Lake Mailing and Printing we can help you with everything from design to messaging.  
Call to Action 
Most companies fall short in their offers. Before you offer something to get someone to take action, you should be asking yourself if your offer would make YOU stop what you are doing and make a purchase?  
People are busy. Busier than ever before. If you want them to stop what they are doing and engage with you – then "go big" with your offer, or don't bother making one. Offers that aren't compelling make people feel like you've wasted their time with your marketing. If you are going to offer someone something in exchange for them engaging with you, make it worth their while, or don't bother.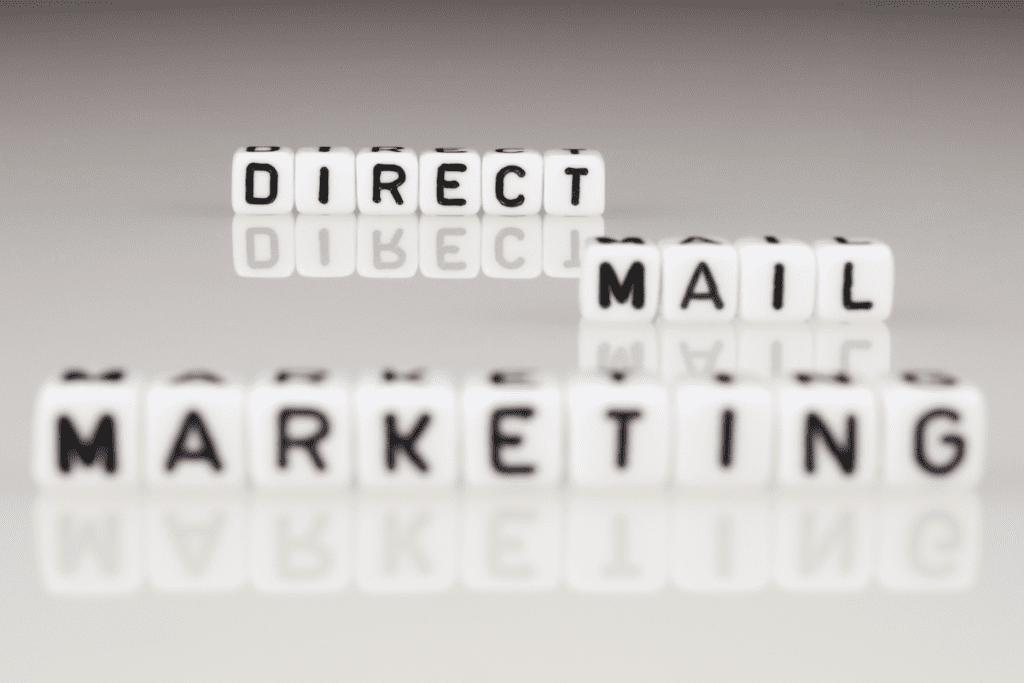 Go Big! 
Whether you are mailing a letter soliciting donations as a non-profit or sending out a post card for flooring, size and volume matter.  
Don't let twitter fool you – people will read things that are well written and relevant to them. Non-profit mailer studies show that for each additional piece of paper you put in the envelope, responses and donations both go up, as do the size of the donations.  
If you are mailing direct mail post cards, studies show the larger the mailer, the more engagement you receive, and the more responses you will get coming in.  
Don't ever assume a four by six postcard with a short concise message is sufficient to generate responses – the bigger the direct mail postcard is – the better they work.  
Excellent to work with and willing to go the extra mile to make sure your print is perfect. They have a lot great advice to save you money while still getting the look you want to achieve as well as great tips and printing techniques to make sure your piece stands out among the rest. I've enjoyed working with such a knowledgeable and personable crew over at Salt Lake Mailing…
I've had the opportunity to work with SLM&P. They have a lot of great people working there. Bert has been incredibly helpful and pivotal to really helped me do some great work. They have helped me to not only get my work printed correctly but are also great at giving advice and suggestions that have helped me to create better work. With suggestions of different printing techniques, materials, and methods. They seem to have my best interests in mind when I approach them, even if the suggestion doesn't benefit them. They have some very professional and talented pressmen that make my work shine. I recommended them often
Experience
Founded in 1983
Best Equipment
State of the Art
One Stop Mailing
We Have it All
Knowledge Base
Your Mail Expert